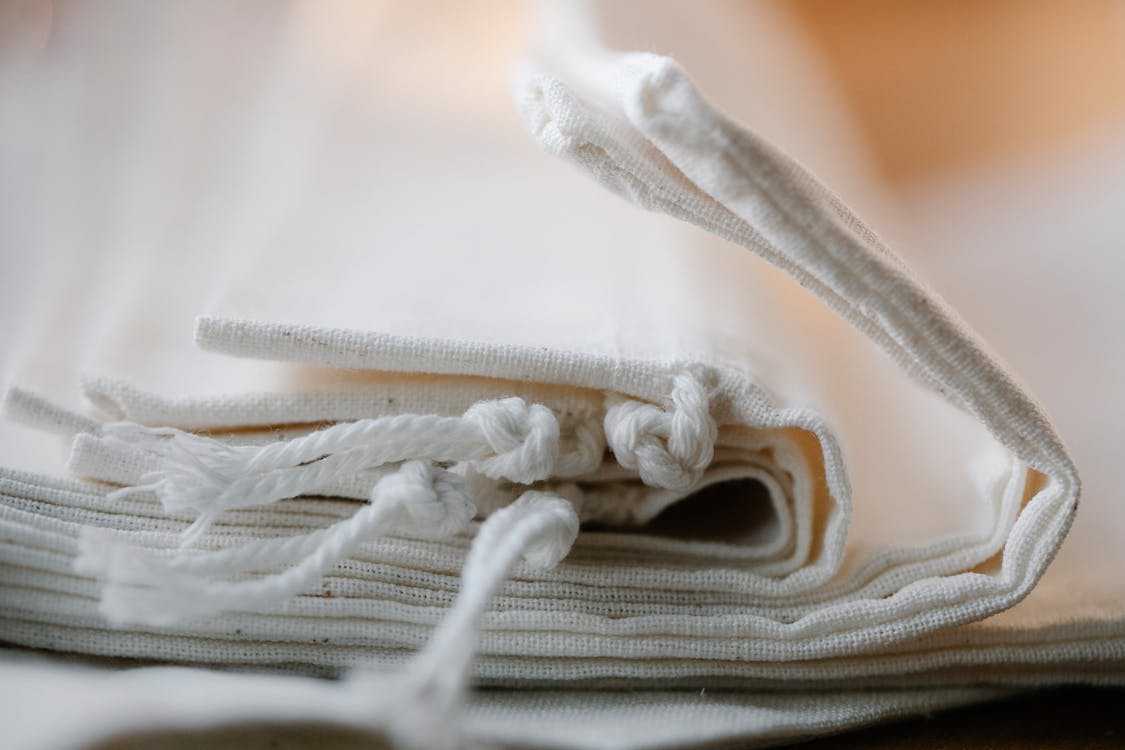 image source
In today's rapidly changing world, the fashion industry increasingly recognises the need for sustainability as a driving force behind its operations. As concerns about climate change, resource depletion, and social responsibility continue to grow, fashion businesses are faced with a crucial choice: embrace sustainability or risk being left behind. Adopting sustainable practices not only benefits the environment and communities but also presents significant opportunities for businesses themselves. This introductory paragraph will delve into why fashion businesses should prioritise sustainability, highlighting its positive impact on the industry, the planet, and their bottom line. By incorporating sustainable principles into their operations, fashion businesses can foster innovation, enhance brand reputation, and contribute to a more ethical and environmentally conscious future. Keep reading to learn more about how to make your fashion business more sustainable. 
First, you must steer clear of fast fashion trends and avoid succumbing to becoming such a brand. Then, you need to go green in your manufacturing processes and optimise transportation to be eco-friendlier. What's more, you should switch to using sustainable materials and focus on the quality and longevity of your products. 
Be sustainable instead of being a fast-fashion
The fast fashion trend is responsible for brands striving to produce as many clothing pieces as possible that are currently trendy and won't be next year. Such consumerism is what is filling our landfills with useless clothes. Also, what happens is that many brands produce too many clothes they can't sell. The unsold items also frequently end up in landfills, contributing to global climate change. A staggering 13 million tonnes of textile waste is produced every year. You can start incorporating sustainable practices into your fashion business by producing only what you can sell, which will minimise the waste your brand produces. Or if you buy wholesale clothing in Australia or wherever buy only what you can sell. Additionally, you can offer print-on-demand services to reduce waste even more. 
Go green in manufacturing processes
When it comes to manufacturing processes in the fashion industry, they are one of the most polluting ones of all industries. Clothing manufacturing usually requires a lot of energy and water, as well as the use of toxic chemicals and dyes. You can make your brand eco-friendlier by changing the hazardous manufacturing processes to greener ones. You can achieve this in a few plausible ways. For instance, you can go for materials that don't require too many processes during the manufacturing phase, decoration methods that require less water, and even make clothes entirely without toxic chemical processes. 
Optimise transportation to be more sustainable
Numerous fashion labels heavily depend on storing and distributing their garments in bulk, which frequently entails multiple shipments after production, leading to a considerable surge in carbon emissions. However, a solution to mitigate this environmental impact is adopting a direct shipping approach to customers. Instead of transporting a substantial quantity of clothing to a central facility and shipping them out again, an alternative approach involves manufacturing and storing products in a single location, from where they can be directly dispatched to customers. By implementing this strategy, businesses can significantly contribute to reducing carbon emissions associated with their operations.
Use sustainable materials
We already briefly mentioned that one way to be a more sustainable brand implies using sustainable materials. That means using organic and recycled materials. One of the most popular and widespread materials when it comes to the fashion industry is cotton. However, cotton is also one of the most environmentally harmful materials. It requires a lot of water, pesticides and fertiliser to grow so it could be more sustainable. Nevertheless, there is a better option: organic cotton, which doesn't require the use of toxic pesticides.
Recycled polyester is derived from used consumer products like plastic bags or water bottles, making it an environmentally friendly alternative. The process of recycling polyester requires significantly less energy and resources than virgin polyester production. By opting for recycled polyester, businesses can minimise their ecological footprint and conserve valuable resources, contributing to a more sustainable and responsible approach to textile manufacturing. Don't forget the packaging – it also needs to be green.
Focus on quality and longevity
To be more sustainable, your focus should be on the quality and longevity of your products. You can do that in several plausible ways. First of all, you need to use premium-based products. It's also essential to communicate washing instructions with your customers. As far as decoration is concerned, use embroidery to make it durable. It will be safe from peeling and fading that way.
We should all be more sustainable, both by manufacturers and consumers, to minimise our adverse effects on the planet.